Jubal's Air for Uilleann pipes and double String Quartet by Kevin Volans
The World Premiere of Jubal's Air by Kevin Volans, performed byUilleann Piper David Power with the RTE ConTempo & Danu String Quartets.
To mark the 800th Anniversary of St. Mary's Collegiate Church – Youghal 2020 have commissioned Kevin Volans to write a new work for Uilleann Pipes and two String Quartets. "Jubal's Air" is a soaring and beautiful work that employs two string quartets and a virtuoso performance on Uilleann Pipes by renowned Piper David Power. He is joined on stage by the RTE ConTempo Quartet and the Danú String Quartet in a concert that will also feature music arranged specially for strings and Uilleann Pipes. The Concert is presented by Youghal 2020 – St Mary's 800 with the support of the National String Quartet Foundation and Community Radio Youghal, who will braodcast the concert.
Speaking about the work Composer Kevin Volans says: "St. Mary's Collegiate Church has been a centre of continuous religious worship for 800 years. This is a timespan that in all honesty is difficult to get one's head around. Musically it's the period in which most of the Western music that we listen to today: medieval, renaissance, baroque, classical, romantic, impressionist, atonal, serial, electronic, post-modern… was written. While not straying too far from my own musical language, I tried to write material (in different parts of the piece) that would not have been impossible in Ireland in both remote and contemporary times. Central to this is an exploration and extension of Uilleann pipe melody."
David Power has collaborated with Kevin Volans for the New Music Dublin Festival in Dublin where the first ever Concerto for Uilleann Pipes was performed at the National Concert Hall in 2018.
"…Volans's music … is variously described as "cutting-edge" and "post-minimalist", while at least one poll has placed him among the "50 most important living composers". On the other hand, he has long been an Irish citizen.
– Frank McNally, The Irish Times.
"…his phrasing and meticulous employment of bent notes and timbral alterations cracked the heart of the tune wide open, making it unspeakably desolate, yet as beautiful as death itself."
– Sydney Morning Herald on David Power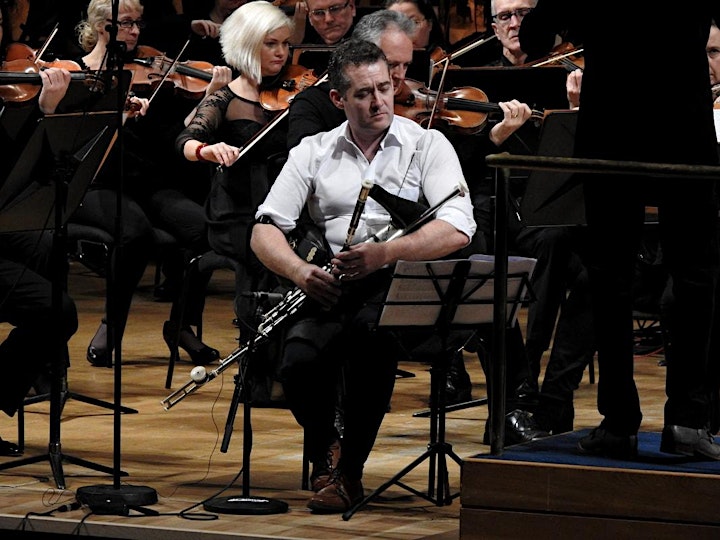 Programme:
<< Draft Ptogramme Here >>